We Share the Vision and Values of Our Community
We're driven by the idea that the best work is born from support, accountability, compassion, and a will to support justice and peace in solidarity with those in need.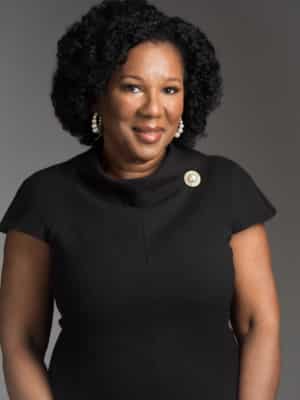 PRESIDENT AND CHIEF EXECUTIVE OFFICER
A driving force behind the organization's "Thriving Families: Brighter Futures" motto, Lorna Little, MSW serves as the President and CEO of St. Anne's Family Services where she has developed innovative programs for children and families since 2018. With a focus on underserved communities that often live in the shadows, she has a successful history of leading and developing exceptional programming that addresses the physical, behavioral, and emotional components that lead to an optimal life trajectory. Lorna has extensively worked with parenting youth, youth in foster care, and in all aspects of adoption. Leveraging her Master's Degree in Social work, licensure as a clinical social worker, and a Post Masters Certificate in Foster and Adoption studies, she creates quantifiable results for those who St. Anne's serves. Further demonstrating her diverse expertise, she has served as a training professional, adjunct college professor, and cultural diversity program manager, which helps her lead during this time of change and evolution in our world. She continues to advocate to remove systemic barriers to ensure success for children and families. In order to work effectively and have an impact, Lorna believes that you have to care for the children and families wholeheartedly—believing that the work and the resiliency of the program participants can bring about life-changing transformation.
What makes her even more of an exceptional ally is that Lorna's background melds an interesting mix of social services leadership and media entertainment. She is the author of Mums the Word!, her personal story of late discovery adoption. She is also a media producer and television personality, previously hosting her own local television show with national guests and celebrities. Understanding the power of communication and connection from sharing our stories, Lorna sees the golden thread that connects her media experience, public speaking and her work in the field of social services. With an unwavering belief that we are all connected, her efforts bring about hope, joy, healing and empowerment. She unapologetically uses her purpose and voice to provide "A Little Guidance."
A member of the Board of the California Alliance of Child and Family Services, Black Women Leaders of Los Angeles, and the Membership Committee for Association of Community Human Service Agencies, Lorna finds time to give back outside of St. Anne's. She is also a member of The Links, Inc. and Alpha Kappa Alpha Sorority, Incorporated.
Lorna proudly utilizes her professional and lived experience to provide the leadership and guidance to carry out vision and strategy for St. Anne's Family Services. With her dynamic Executive leadership team and a fantastic team of staff, she implements initiatives and services to achieve positive outcomes. Tackling Early Childhood Education, Supportive Housing, including Residential, Transitional, and Permanent, Mental Health Services, and Family and Community-Based programs, Lorna's leadership will have lasting impacts for generations to come.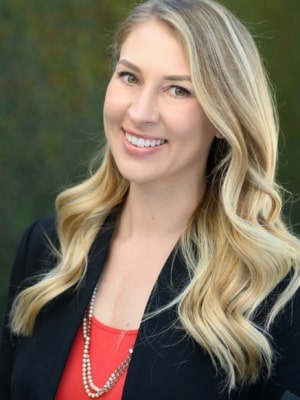 As the Chief Operating Officer, Amber Rivas is responsible for ensuring the highest level of service and productivity possible for the organization. After earning a bachelor's in psychology from Pepperdine University, Amber began her career in social work at St. Anne's Family Services in 2005, working directly with the young mothers and children in our Residential Treatment Program. As she took on management roles within the organization, she discovered her passion for both the clinical and administrative aspects of social services. She earned a master of social work with a focus on Community Organization, Planning and Administration (COPA) at the University of Southern California. Throughout her tenure, Amber has overseen St. Anne's quality assurance and quality improvement departments, coordinated the agency's governance, risk management and strategic planning activities, and also spearheaded St. Anne's national accreditation through the Council on Accreditation. Amber has served as the COO for St. Anne's since 2017, overseeing all agency programs –– early childhood education, community based programs, and housing –– as well as quality assurance and facilities departments. Amber's diverse roles within the organization, commitment to best practices and experience working directly with our vulnerable young mothers make her a key member of the executive team.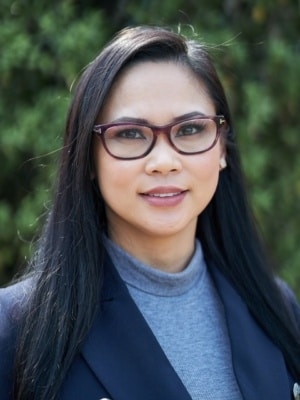 Alexandra oversees the diversified financial contracts, budgeting operations and compliance for St. Anne's, a highly regarded social service agency that focuses on family services through supportive housing, early childhood education, mental health services and family based services. She most recently served as the Vice President of Planning, Reporting & Analysis at Hathaway-Sycamores Child and Family Services where she was responsible for overseeing the finance operations, compliance, and billing for government and private contracts and grants, including the Los Angeles County Department of Mental Health; Department of Children and Family Services; Los Angeles Homeless Service Authority; and education related contracts. Alexandra has spent more than 10 years of her 18-year career in social services and has also worked with Five Acres Boys and Girls Club in Pasadena and Bienvenidos Children's Center in Los Angeles.
Alexandra earned her Bachelor of Arts degree in Business Administration from California State University, Fullerton; and her Master's degree in Health Administration from the University of Southern California.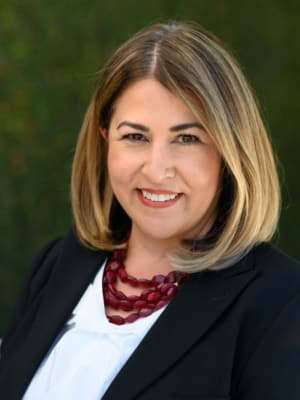 CHIEF DEVELOPMENT OFFICER
With more than two decades of experience in marketing, event management and nonprofit development, Dana leads St. Anne's fundraising and communications team. She oversees St. Anne's individual, foundation, corporate and planned giving programs, as well as special events and volunteers, which all support St. Anne's vision of thriving families and brighter futures.
Dana has a wide range of experience in both the nonprofit and for-profit sectors. She most recently served as the Director of Development at Children's Hospital Los Angeles where she oversaw fundraising for The Heart Institute and worked closely with the Heart Ambassadors, a group of grateful patient families. She was also responsible for launching Los Compadres at CHLA, the Latino philanthropic outreach group focused on individual and corporate fundraising and outreach for the hospital. In her role at CHLA, Dana managed high profile relationships with the Los Angeles Kings, the Los Angeles Galaxy and Katy Perry, to name a few.
Prior to joining CHLA, Dana served as the development director of Dolores Mission Church and School, the birthplace to several influential nonprofit organizations whose focus is to provide educational services and opportunities in an underserved area of Los Angeles. Dana also spent 16 years in public relations and marketing; for 10 of those years she owned her own company that focused on the fashion, food, and luxury industries. Dana earned her Bachelor of Arts degree in English from the University of California, Los Angeles.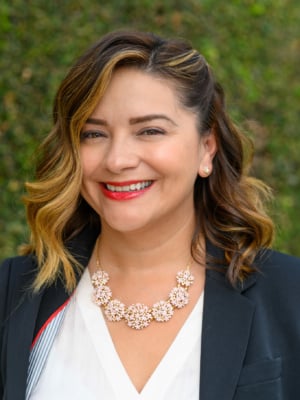 CHIEF HUMAN RESOURCES OFFICER
As Chief Human Resources Officer, Carmen develops, implements, and aligns HR programs with business objectives, serving as a strategic partner to the senior management team, while supporting employees in their day to day HR needs. Carmen ensures that all Human Resources Department functions support St. Anne's vision of thriving families and brighter futures. She is incredibly passionate about talent development and has over 20 years of training and development experience.
Carmen has experience in both the nonprofit and for-profit sectors. She most recently served as the Director of Training at Vallarta Supermarkets where she led the efforts in leadership development. Prior to joining Vallarta Supermarkets, Carmen spent 11 years in a variety of roles in the Human Resources Department at St. Anne's, including HR Manager and Director of Training. Carmen has a Master's in Educational Psychology with a concentration in Development, Learning, Instruction and Evaluation from California State University, Northridge.
Program and Department Leadership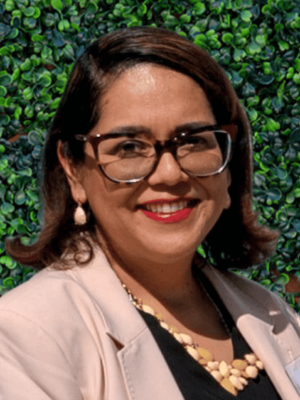 VICE PRESIDENT, EARLY CHILDHOOD EDUCATION
As Vice President of Early Childhood Education, Anna M. Lopez oversees St. Anne's Family Services Early Learning Centers and Home-Based program, as well as all content areas and specialty services for children in ECE. Anna has been involved in the development, implementation, and management of Early Head Start/Head Start programs for more than 10 years and has over 20+ years of experience in the early childhood education field.
Anna began at St. Anne's as an Early Head Start Home Based Manager in 2016 were she ensured children were ready to learn and families were ready to support their children's learning. She transitioned into the Associate Director of Education for Early Head Start in Spring 2020, during the time of the pandemic, and ensured all families and children received educational services remotely through connected learning. In Winter 2020, she stepped into the role Director of Early Childhood Education and ensured that all education programs in ECE were focused on school readiness goals and outcomes. In Spring 2022 shifted into interim VP of ECE and is committed to high quality child and family outcomes. Anna Lopez holds a bachelor's degree in Liberal Studies and Chicano/a Studies from Cal State University of Northridge, a Family Development Credential from the University of Connecticut, and is an alumnus of the UCLA Head Start Management Fellow program from UCLA Anderson School of Management.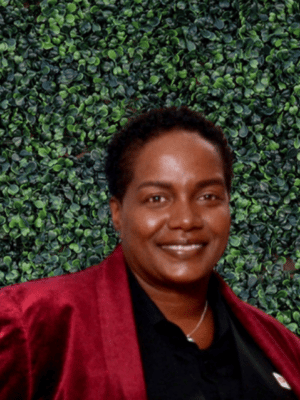 VICE PRESIDENT, HOUSING PROGRAMS
Talesha Payne joined St. Anne's in July 2021 as our Director of Supportive Housing Programs, and her experience as a leader was immediately apparent, having both provided and managed services to families and young people for over two decades. She received her Bachelor's Degree in Sociology from Paine College; her Masters in Counseling with an emphasis in Marriage and Family Therapy, and Masters in Business Administration at Webster University; and has spent 15 years of her career working at all levels in Residential Treatment Programs in Los Angeles County. Her passion is program development and enhancement to support services and advocacy for the most vulnerable and at-risk children and families in our communities, which has already proven to be a great asset to our organization.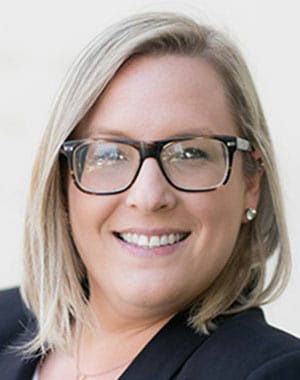 VICE PRESIDENT, COMMUNITY-BASED PROGRAMS
Daniele Vega earned her master's degree in social work from the University of Southern California, and holds a bachelor's degree in Classics from the University of California, Berkeley. She began at St. Anne's in 2009 as a therapist where she provided community based individual and family therapy striving to ensure her clients received much needed trauma informed care. Daniele now oversees the programs of our Family-Based and Mental Health Services departments, and provides key leadership throughout our program operations. She is a Licensed Clinical Social Worker (LCSW), holds a Pupil Personnel Services Credential (PPSC) that focuses on counseling school-aged children, and is Lanterman-Petris-Short (LPS) trained and certified for Los Angeles County. Daniele has been certified in multiple Evidenced Based Practices including Managing and Adapting Practices (MAP), Nurturing Parenting, and Seeking Safety.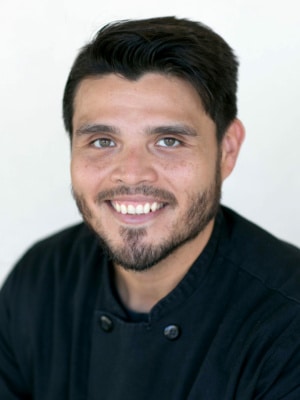 DIRECTOR, FOOD SERVICES & CONFERENCE CENTER
Jorge is responsible for preparing and planning hundreds of meals per day for St. Anne's residents, children, cafeteria customers and catering clients, and supervising hundreds of events per year for St. Anne's conference center space. This includes maintaining the highest standards in food preparation and serving, in compliance with local, state and federal agency requirements as well as keeping records and filing reports in connection with the National School Lunch program and Child Care Food Program. He began his career as line cook at St. Anne's and has risen through the ranks over several years. Highly respected by his colleagues and peers, Jorge says "St. Anne's has been like my school. I have had so many incredible mentors, from my predecessors to senior division directors. St. Anne's has really offered me growth, support, and amazing experiences."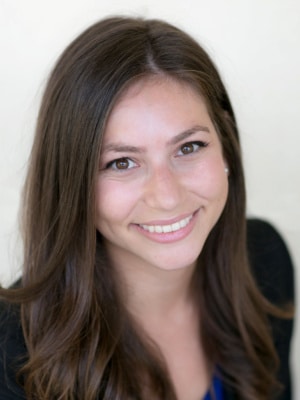 DIRECTOR, QUALITY IMPROVEMENT
Sarah is responsible for ensuring ongoing performance and quality improvement of programs, management and operations. She also conducts a regular assessment of agency risk, and implementation and review of the agency-wide strategic plan. This year Sarah will lead the agency-wide effort towards obtaining and maintaining re-accreditation through the Council on Accreditation.
St. Anne's first welcomed Sarah as a Performance & Quality Improvement intern while she earned her Master's in Social Work from the University of Southern California. She went on to work within the Diversity & Inclusion department for the Walt Disney Company, but returned to St. Anne's earlier this year to take on her role as Director of Quality Improvement.
Sarah loves the collaboration and synergy at St. Anne's, "I love that I work with people who want to make a difference and are so smart and driven."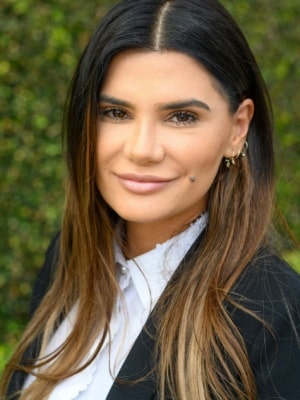 DIRECTOR, SHORT-TERM RESIDENTIAL THERAPEUTIC PROGRAM
As Director of Residential Clinical Services, Milena oversees the overall mental health treatment program for clients placed in the short-term residential therapeutic program and is responsible for managing the program in compliance with laws and regulations.
Milena began working at St. Anne's in 2013 as a therapist providing comprehensive mental health services to children, youth, and families. In 2016 she was promoted to Assistant Director of Mental Health Services supervising clinical staff working in the Full-Service Partnership (FSP) program, Transitional Housing Program (THP), and Residential Treatment Program (RTP). Milena earned her Masters of Social Work from Columbia University in the city of New York, with a focus in Trauma-Focused Cognitive Behavioral Therapy. She is a Licensed Clinical Social Worker (LCSW), trained and certified in various evidenced-based practices including Trauma-Focused Cognitive Behavior Therapy (TF-CBT), Individual Cognitive Behavioral Therapy (I-CBT), Managing and Adapting Practice (MAP), Seeking Safety (SS) and Child and Parent Psychotherapy (CPP).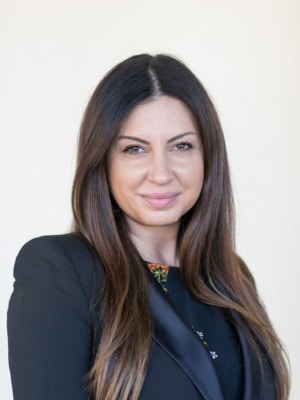 DIRECTOR, FAMILY BASED SERVICES
Marianna Oganesyan began working at St. Anne's in 2006 in the Residential Treatment Program. She worked as a Residential Counselor and later a Milieu Manager. After earning her Master's degree in Clinical Psychology from Pepperdine University, Marianna worked as a therapist in the Mental Health Services Program. In 2011, Marianna was promoted to an Assistant Director where she managed multiple sectors of mental health services in the following programs: Transitional Housing Program, Residential Treatment Program, and Community Programs, including Prevention Early Intervention (PEI), New Village Charter High School, and Full Service Partnership (FSP). Marianna is a Licensed Marriage and Family Therapist, holds a Lanterman-Petris (LPS) certification for Los Angeles County, and is a Managing and Adapting Practices (MAP) Supervisor and Train-The-Trainer.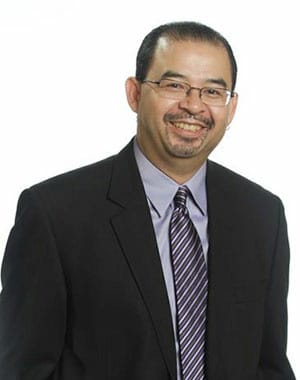 DIRECTOR, QUALITY ASSURANCE
Director of Quality Assurance Carlos Tobar has 17 years of child welfare experience in contract management and resource development. Carlos joined St. Anne's in 2006 to oversee and monitor the agency's multi-faceted contractual agreements. Carlos plays an integral role in agency compliance and reporting activities and oversees the implementation and tracking of ongoing outcome measures for all five of St. Anne's programs.