Over a Century of Compassionate Excellence
The history of St. Anne's is filled with chapters of love and compassion carried out by the many dedicated religious teams, staff, board leaders, and volunteers whose contributions continue to impact our mission today.
Founded in 1908 by Bishop Thomas Conaty, St. Anne's began as a 12-bed hospital for pregnant, unwed, young mothers. At that time, St. Anne's was regarded as a hiding place for young women to come in secrecy and to conceal their pregnancies from the community and their families. Many of the women who came to St. Anne's gave their babies up for adoption. Thousands of women were able to seek the support of St. Anne's during their time of need, allowing them to choose the best path forward for their own lives. In 1941, the Franciscan Sisters of the Sacred Heart assumed sponsorship of St. Anne's and Sister May Winifred Falker became the first administrator.
In 1976, St. Anne's closed its hospital wing and since the early 1980's the focus increasingly moved to serving the diverse needs of indigent, abused and neglected adolescent girls and their babies. This care was given during the teens' pregnancies and in the first years of their babies' lives.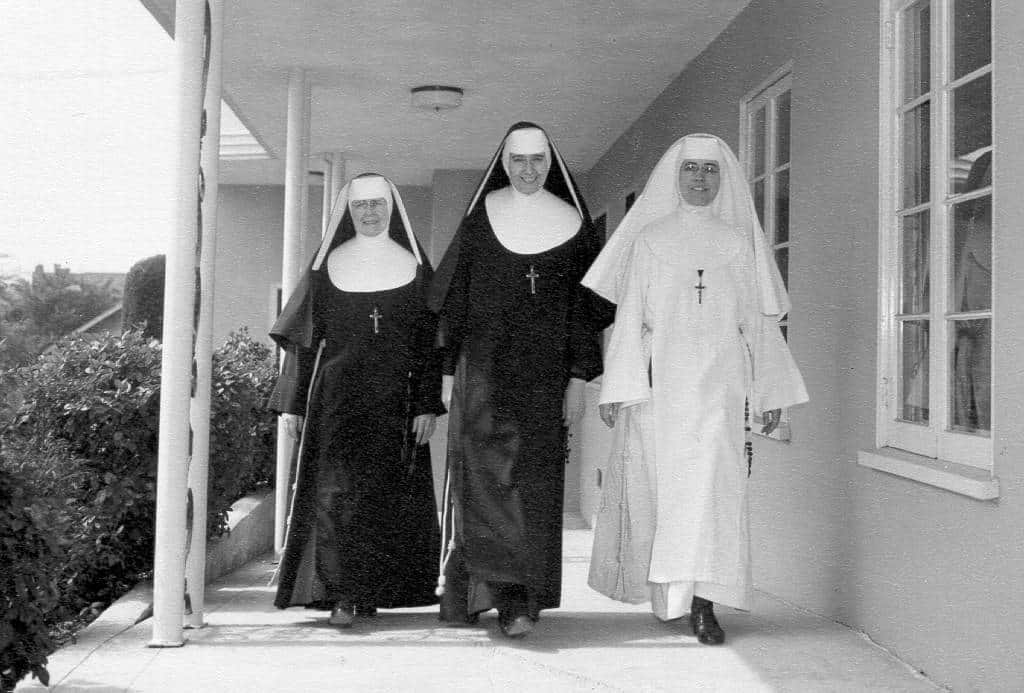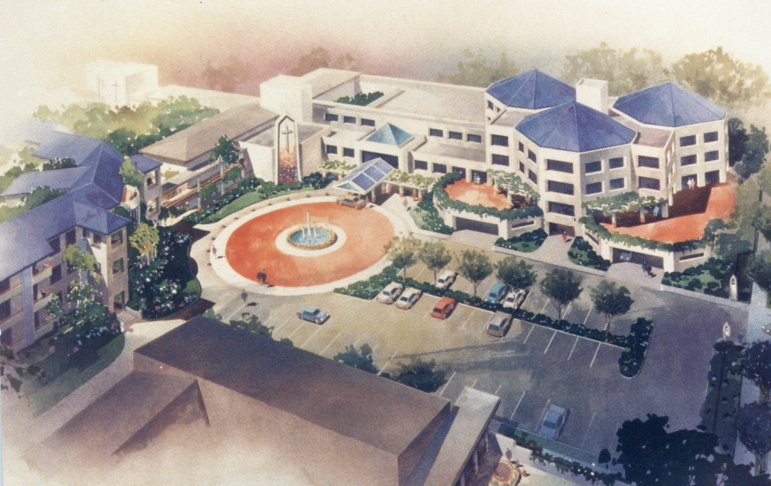 Since these humble beginnings, St. Anne's has evolved into one of Southern California's most highly regarded social service agencies. Today, St. Anne's remains committed to providing targeted programs and support services in response to the ever-changing needs of the community, never straying from our mission of helping young women, children and families in need, without regard to race or religion. St. Anne's continues to be an important resource to the Los Angeles community and a beacon of hope for the individuals who come to us in need of care.
For more than 80 years, St. Anne's was sponsored by the Franciscan Sisters of the Sacred Heart and in 2021 St. Anne's was proudly accepted into the community of the Felician Sisters of North America, Our Lady of Hope Province in Pennsylvania. This important new relationship ensures that St. Anne's mission of working together to build safe, nurturing and resilient families will continue for generations to come.
In 2021 they rebranded into St. Anne's Family Services, to better reflect the array of services available to the community. Today, St. Anne's Family Services assists more than 2,100 clients annually, guiding individuals from pregnancy to parenthood and childhood to adulthood, for generations to come. Together they achieved their mission by providing high-quality supportive housing, early childhood education, mental health and community-based supportive services and programs throughout Los Angeles County.
Guilds
Founded in 1938, the St. Anne's Guild was the first organization established to support the agency. In 1944, the St. Anne's Guild opened its first thrift shop. The St. Anne's Guild has played a significant role in the history of St. Anne's. The legacy of the many guilds that were formed throughout the years revolved around members' contributing via volunteer hours and by generating financial support with various seasonal fundraising events each year.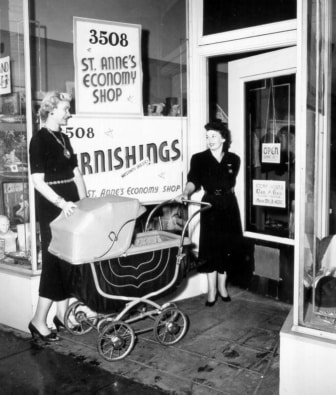 The St. Anne's Guild (originally the St. Anne's Hospital Guild) was established in 1938. This was the first of many organizations to support the work of St. Anne's, and was fortunate to have Mrs. George L. Humphreys as the founding president. In 1944 they opened the first thrift shop on temple street. The families of St. Anne's were fortunate to have the ongoing support and patronage of the people of Los Angeles through the thrift shop and cherish this element of their guild history.
ST. ANNE'S HISTORY: A TIMELINE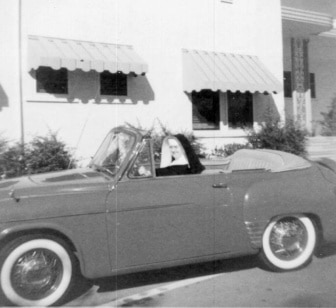 1908: St. Anne's Maternity Home founded by Bishop Conaty in Los Angeles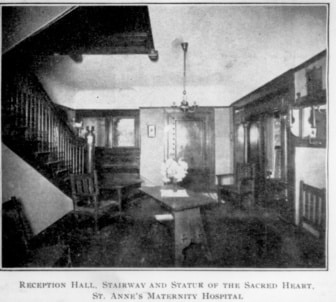 1911: Moved to Glendale

1912: Moved to Los Angeles and then Highland Park

1914: Moved to Venice

1915: Moved to Hollywood

1918: St. Anne's came under Catholic Welfare Bureau

1921: St. Anne's became known as St. Vincent's Hospital and Home and moved to Los Angeles

1938: St. Anne's Guild established; Resumes original name as St. Anne's and moved to current address at 155 N. Occidental Blvd., Los Angeles

1941: Franciscan Sisters of the Sacred Heart began sponsorship of St. Anne's; Sister Winifred appointed Administrator

1943: Wage Home Program established

1946: St. Anne's Foundation established; 12,000 sq. ft. expansion dedicated

1949: Holy Family Adoption Service established

1955: Expanded hospital wing dedicated

1957: Sister Winifred and Pilot Auxiliaries established

1958: Wage Home and Westwood (Helen Clark) Auxiliaries established

1959: Las Anitas Service Auxiliary replaced Wage Home Auxiliary

1960: Junior Guild established

1961: Loretta Young Auxiliary established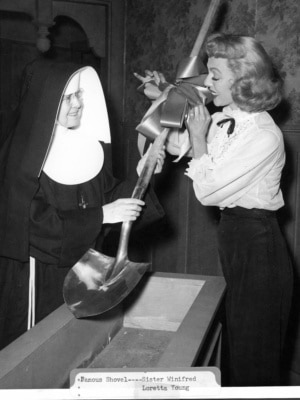 In 1961, the Loretta Young Auxiliary was founded and named after Academy Award winning actress Loretta Young Lewis, who was a devoted contributor to St. Anne's. Their first fundraising event was held on a Sunday in July at a member's home in Altadena, California. More than half a century later, the group is still going strong and continues to play an important role in supporting and promoting St. Anne's mission to help young women, children and families create brighter futures.
1962: Mable Mosler Auxiliary established

1963: Josephine Brant Auxiliary and Juniors of St. Anne's Guild established

1965: McAllister High School dedicated; Gladys Burns Auxiliary established

1968: Sr. Mary Winifred Clinic & Social Service Wing dedicated; Joachim League established

1970: Sister Winifred dies on July 23; Mrs. Robery Coyne appointed Administrator

1971: Ventura County Guild established

1972: Orange County Guild established

1973: Tom Owenson appointed as Administrator

1976: Hospital services closed

1980: Outreach Program began

1982: Two story apartment building at the corner of Beverly and Reno donated to St. Anne's by the Weingart Foundation. It was developed into a halfway house for girls who needed additional support before living independently

1982: St. Anne's acquired Gateway House in Pomona offering apartments for five mothers and their babies, counseling, parenting classes, workforce development and support to finish high school; Queen of Angels Clinic (later QueensCare Family Clinics) moved to the St. Anne's clinic wing

1987: program established to support girls with children who did not need residential care. Program offered group sessions, crisis counseling, agency referrals, prenatal and child care education and pregnancy prevention education. 

1987: St. Anne's assumed sponsorship of Villa Majella in Santa Barbara

1989: Rony League established

1992: opening of Fritz Burns Residential Treatment Program, serving 60 pregnant/parenting foster youth and 42 babies; Mother-Baby program launched

2003: began providing Mental Health Services; Tony Walker, MA appointed President and CEO

2004: Residential Treatment Program launched

2005: Bogen Family Center opens, providing Transitional Housing and Early Learning services

2006: Family Based Services programs launched, including Wraparound Approach, Family Literacy, and Workforce Development services

2007: reduction in capacity of Residential Treatment Program to 32 teens and 18 babies

2008: St. Anne's celebrates 100 years of service

2014: opening of five Head Start Centers and Home-Based Program

2015: receive contract to expand Wraparound Services into South Los Angeles

2018: opening of Beverly Terrace (see highlight above)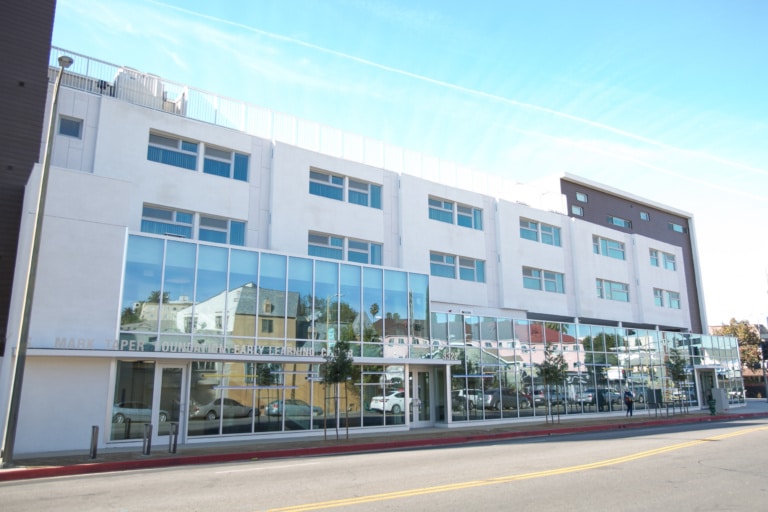 In 2018, St. Anne's Family Services opened its first permanent supportive housing complex. Beverly Terrace, is just a few short blocks from the main campus at the corner of Beverly and Commonwealth, with the S. Mark Taper Foundation Early Learning Center on-site. This building was the first in a new initiative to support and house multi-generational chronically homeless families with subsidized rent and utilities.
2021: Felician Sisters of North America and Felician Services, Inc. transition as new corporate sponsors of St. Anne's Family Services

2022: Expansion of the Early Childhood Education program opens two early learning centers in Lynwood, in partnership with the Los Angeles County Office of Education and the Lynwood Unified School District